How To Clean Dyson V6 Filter
Generally, it is recommended to clean the Dyson V6 filter every month. That's b because if you do not clean the vacuum, it won't give you cleaning satisfaction.
Moreover, dirty filters can compel your machine to work overtime and reduce the equipment's battery life. At the same time, it becomes a fatal risk to your tool that can damage the gadget. 
So, let's see how to clean your Dyson V6 filters.
How to Clean Dyson V6 Filter
Dyson V6 vacuum machine has two filters that clear 99.99% of dust particles and hair to clean your house. But it needs to clean the filters after a particular time for better functioning. 
Check the cleaning process-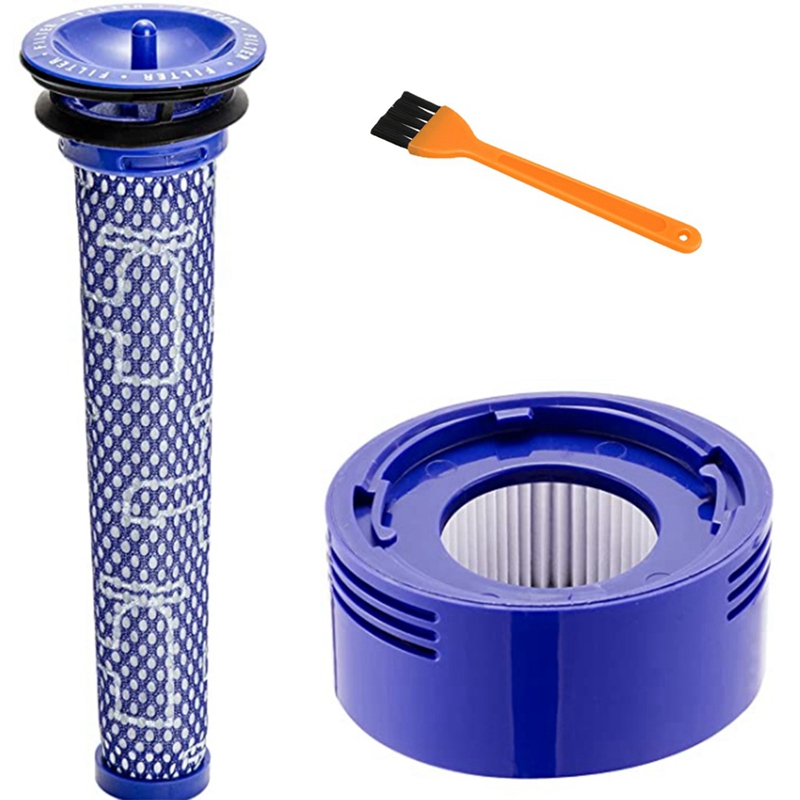 Before washing filters, make sure the power is off and unplugged. 

Remove the pre-filter at the top of the cyclone assembly. Then, detach the post filter from the back of the device. You need to rotate the cover anti-clockwise, and it will come out. 

Tap the pre-filter on the sink to remove the dust from it. For the post-filter, apply the same method. 

Wash the pre-filter under the water precisely until the water runs clear. 

Squeeze and twist the pre-filter to remove the water. 

Now, take the post filter to the water and clean it. 

Make sure there is no dirt and water in it. 

Dry them for twenty-four hours, and don't use the filters until the device is dry properly. 
Place the pre-filter in the exact area, and then give time to set the post-filter. Next, connect the post-filter and rotate it clockwise. 
Endpoint
Washed filters allow your machine to work more precisely to suck the unnecessary things, improve its battery life, and clean your house. If you don't want to let, your investment goes wrong, follow the wiping method of your gadget's filters. 
Check out related articles here –